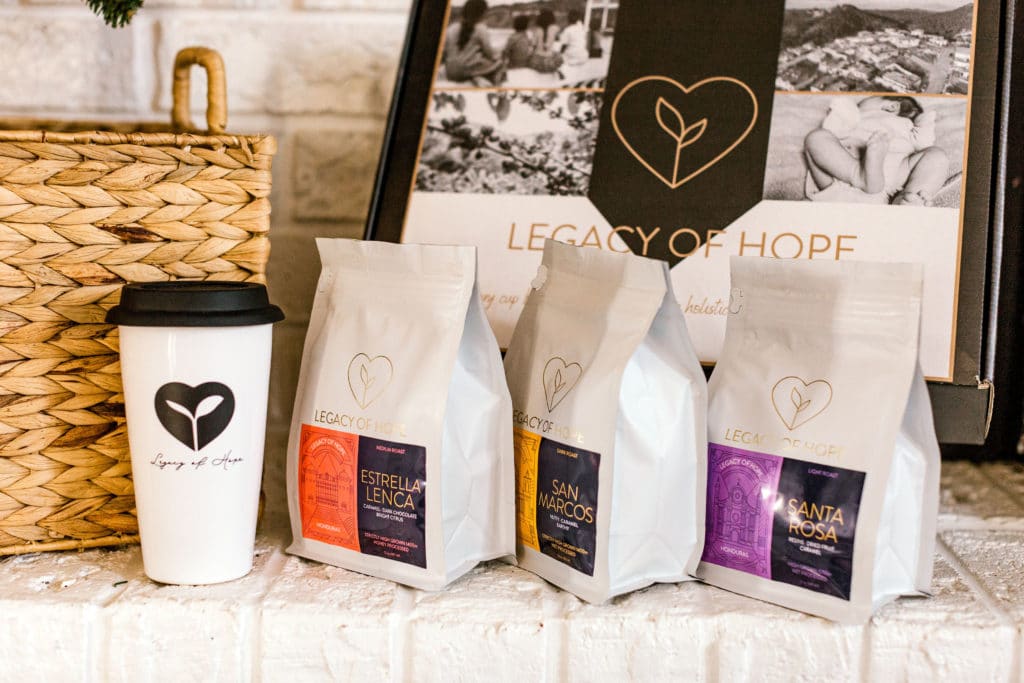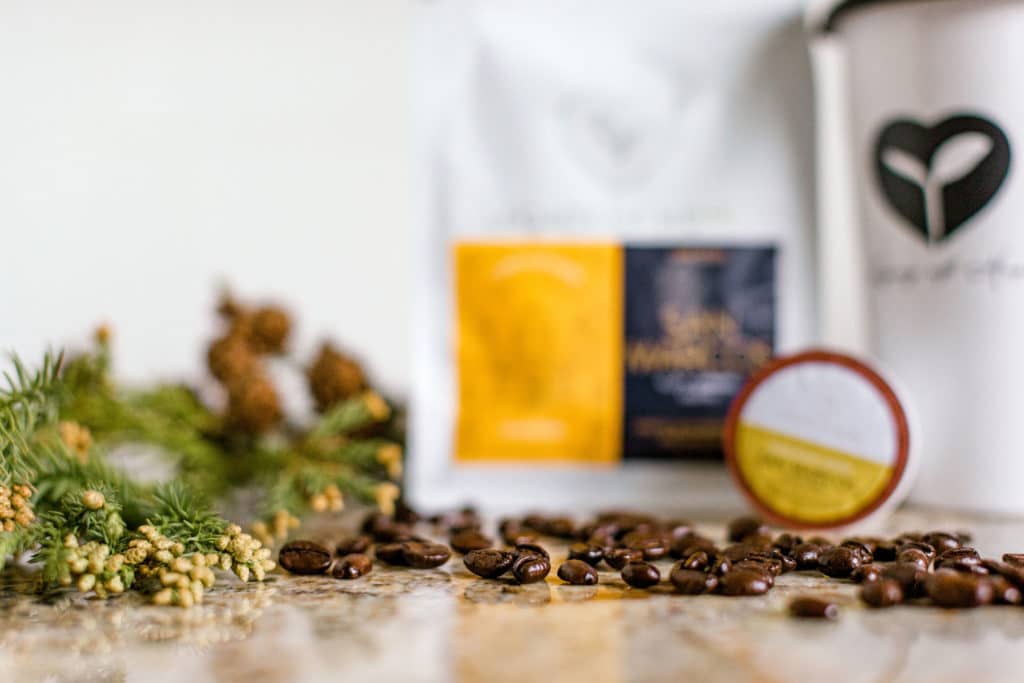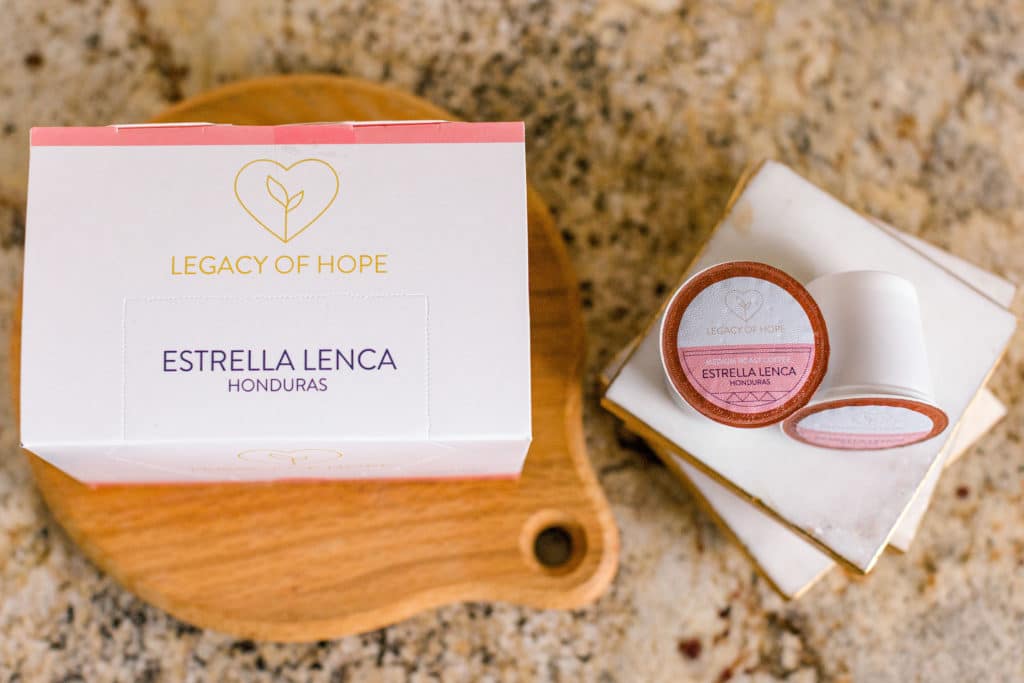 Every Cup of Legacy of Hope Coffee Brewed Is
Changing Lives.
Healing trauma.
Restoring Hope.
Giving Back.
ESPERANZA /ehs-peh-rahn-sah/
Every Cup of Legacy of Hope Coffee Brewed Is
Changing Lives.
Healing trauma.
Restoring Hope.
Giving Back.
ESPERANZA /ehs-peh-rahn-sah/
In English, Esperanza translates to "Hope." It is our daily goal to build a legacy of hope through our Family Based Orphan Care Programs. 
The term "Legacy of Hope" is an homage to our ancestors from Hopedell Farm in Chester County, Pennsylvania. During the Great Depression, our Great Grandma and Grandfather Hope gave away excess milk to any person that came with a jar, while also taking chicken and eggs to families in need throughout the community. The name Hope lives on in their nine great-grandchildren.
It is with this image of hope that our programs successfully exemplify how the love of a family can transform current generational norms and bless future generations. We are  creating a "Legacy of Hope" here in Honduras. 
Club Esperanza is a way to be a part of that hope  for future generations while also receiving all that our coffee program can provide.
When you are a member of Club Esperanza, you will receive an inside look at our work with our "Through the Eyes of the Caregiver" monthly update. So sit back and relax, knowing that you'll have specialty Honduran coffee delivered to your door each month along with an update from our caregivers. 
Pick the tier below that works for you and learn about all the rewards you'll have access to!
Specialty Honduran Coffee
What is Specialty Coffee?
Any Coffee That Receives a Grade One Green Bean Score and Cupping Score of 80+ is Considered a Specialty Coffee.

My family and I absolutely LOVED this coffee! The shipping was fast, everything was nicely packaged and came in perfect condition. The flavor of the coffee is spot on and I definitely feel wide awake after just one cup! I also ordered the *legacy of hope travel mug" , it's SO cute and easy to clean! Let's raise more awareness for this amazing coffee and organization! 🙂 Thank you Legacy of Hope Coffee!



The Santa Rosa is delicious! If you're looking for the perfect light roast, this is the one. We get excited every month when our new bag arrives!


This stuff is the real deal. Rich and dark, great flavor and not bitter. Don't be fooled into thinking this is not a great product because of the charitable aspect. You are getting great coffee at a great price and supporting a great cause!



This coffee keeps me going throughout my work day. I look forward to having it every morning when I get into work. It has got great flavor and pairs well with my favorite creamer.
San MArcos (Dark Roast)
Strictly high grown, roasted dark to remove almost all brightness and provide an incredibly smooth finish. Our San Marcos roast comes from San Marcos, Ocotepeque. Our San Marcos Bag features the San Marcos cathedral located in the center of town.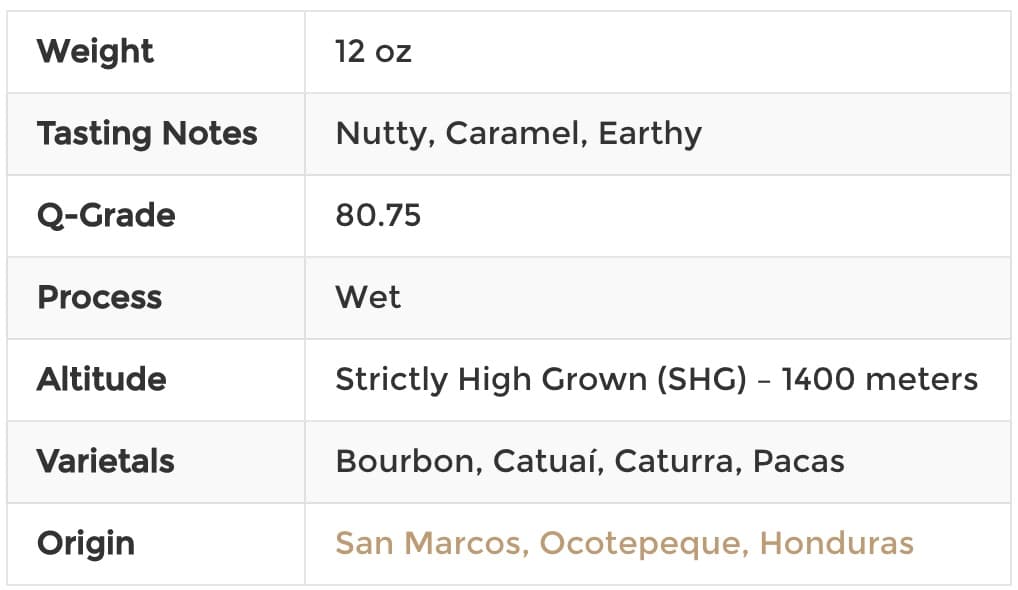 Estrella Lenca (Medium Roast)
Strictly high grown, roasted medium to preserve the sweetness of the honey process. Our Estrella Lenca Roast comes from Gracias, Lempira. Featured on our Estrella Lenca bag is the fort San Cristobal that overlooks Gracias.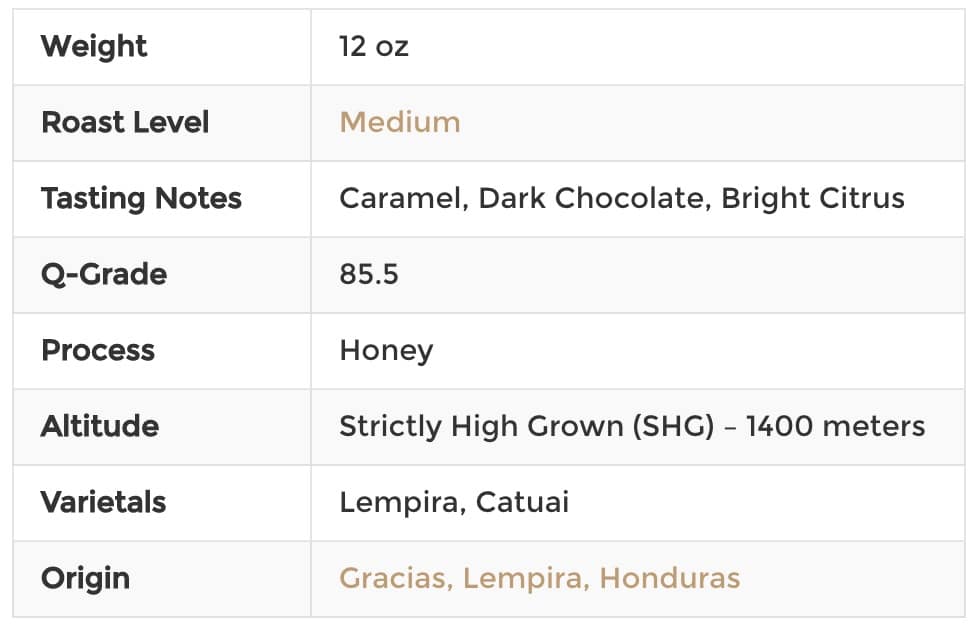 Santa Rosa (Light Roast)
High grown, roasted light to allow it's mild fruity brightness to shine through. Our Santa Rosa roast comes from our very own community of Santa Rosa de Copan. Featured on our Santa Rosa bag is the Saint Rose Cathedral found in the center of town. All Three regions highlighted on our bags are directly benefited by our programs.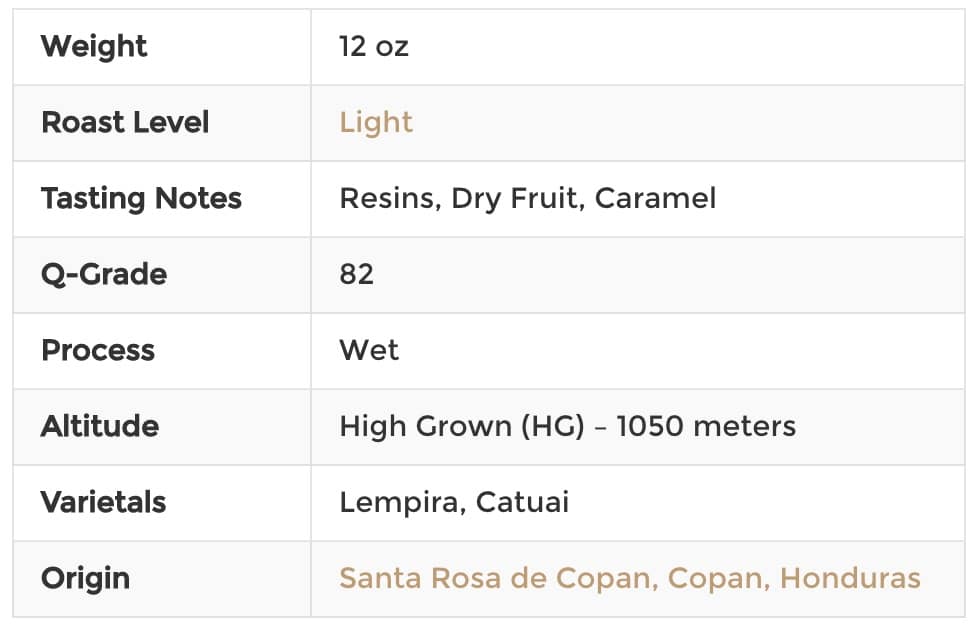 Decaf
Our decaf roast is also from the department of Copan and is the best decaf Honduras has to offer.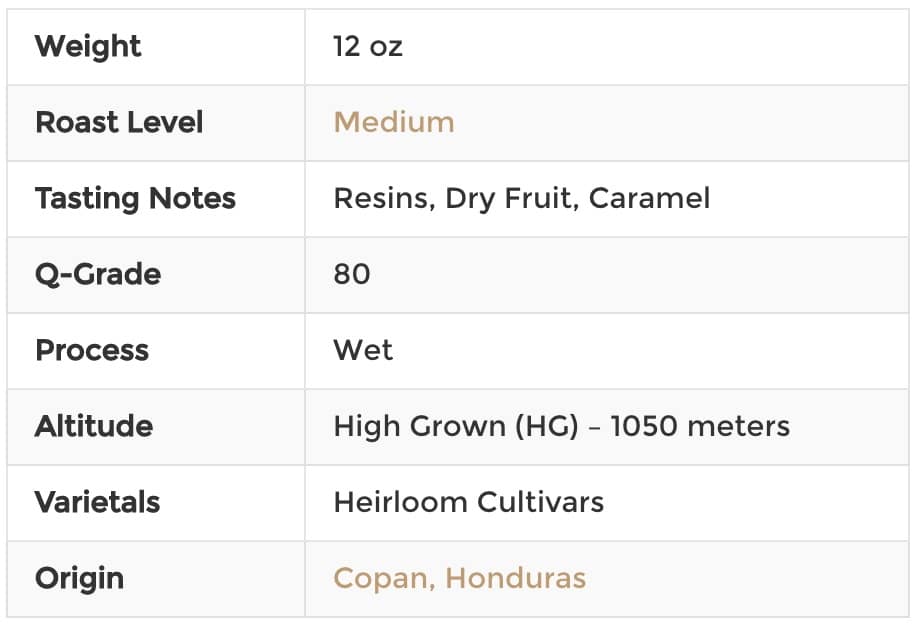 "Through The Eyes of the Caregiver"
We are excited to bring the day-in and day-out experiences of our caregivers to you each month. You will have the opportunity to hear their real-life experiences of loving children from hard places.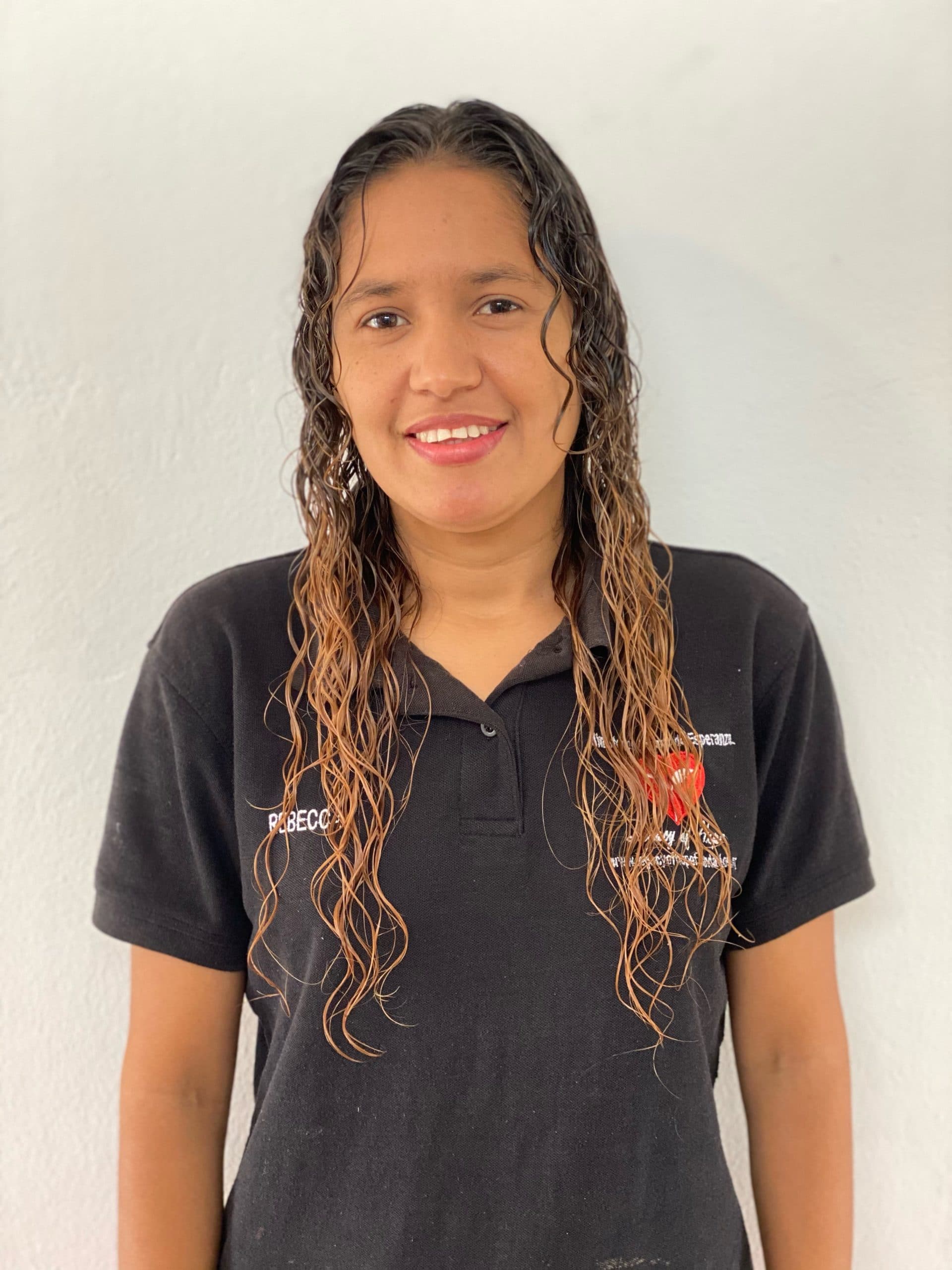 Claudia
Claudia has been serving with Legacy of Hope for 8 years in our crisis care building. Our crisis care building serves as a way to demonstrate the love of a family to children dealing with acute and chronic trauma.

"What I like most is being able to see the positive change in children from the time they come into my care until they are reintegrated with family."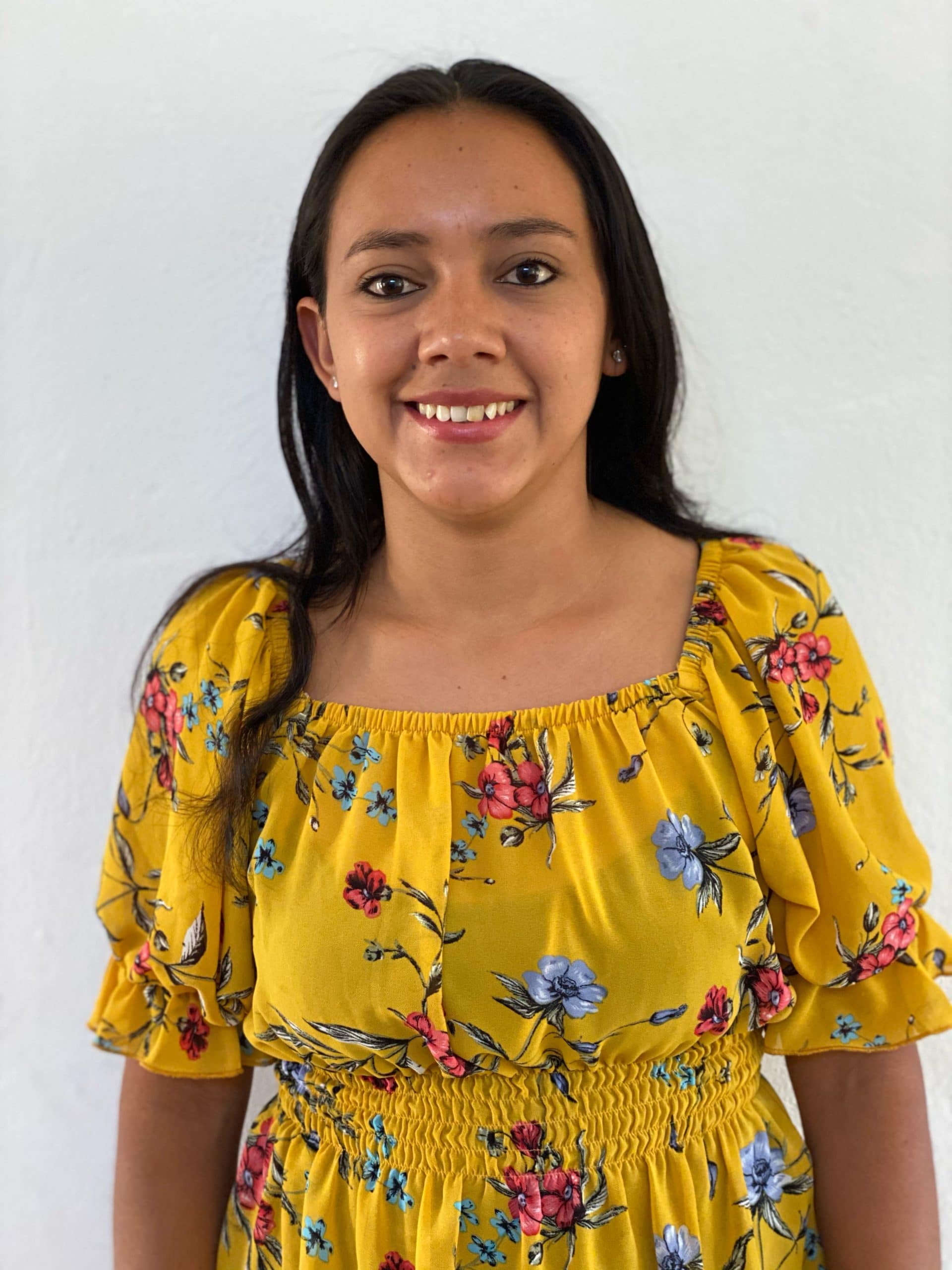 Dilcia
Dilcia has been with Legacy of Hope for 2 years serving as a house mother in our transition home where children experience the love of family, preparing them for their forever family.

"In all of my experience what I enjoy most is the connection that I am able to establish with the children that come into my care and to show that they are safe and loved."
Enjoy Specialty Coffee, Be Apart of the Story
Enjoy Specialty Coffee, Be Apart of the Story
Enjoy Specialty Coffee, Be Apart of the Story